Terms and Conditions
All contents are Copyright © 2020 LIBSYS Ltd. All rights reserved. No portion of this document may be reproduced in any form or by any means without the written consent from symphonyX or LIBSYS Ltd.
Please read our terms and conditions carefully. By using symphonyX, you agree to be bound by our terms and conditions.
We reserve the right at any time to change our terms and conditions including eliminating or discontinuing any content on or feature of symphonyX or change any fees or charges for use of symphonyX. Any changes on our website will be effective immediately upon notice which we may provide on our website or through electronic mail. Your continued use of symphonyX following such changes will be deemed as an acceptance of such changes. Be sure to return to this page periodically to ensure familiarity with the latest version of our terms and conditions.
Use of Site: symphonyX reserves the right to refuse services, terminate accounts, and cancel orders if a user's conduct violates any terms and conditions of use. You agree not to disrupt, modify or interfere with the symphonyX services in any way, and you agree not to impede or interfere with others' use of the symphonyX platform. Users agree not to alter or tamper with any information or materials on, or related to the symphonyX platform. User shall not assign or transfer or purport to assign or transfer the contract between you and us to any other person.
Indemnification: You agree to indemnify and hold symphonyX and LIBSYS Ltd. and each of our affiliates, against any losses, expenses, damages, costs and expenses (including attorneys' fees), resulting from your use of symphonyX.
Third Party Website: symphonyX may contain links to third party sites. Access to any other Internet site or service linked to symphonyX is at the user's own risk and LIBSYS Ltd. or the symphonyX platform is not responsible for the accuracy or reliability of any information, data, opinions, advice or statements made on these sites.
Payment Policy: All the monetary transactions done by the user on our site or platform is in lieu with our payment gateway partners and we take no responsibility of any payment discrepancies.
Disclaimer: Although symphonyX has attempted to provide accurate information on the website. However, symphonyX or LIBSYS Ltd. assume no responsibility for the accuracy of the information provided on the symphonyX platform. symphonyX may change the products mentioned on its website at any time without notice. Mention of non symphonyX products or services is for informational purposes only and constitutes neither an endorsement nor a recommendation.
symphonyX or LIBSYS Ltd. makes no representation or warranties, either express or implied by or with respect to anything in this website, and shall not be liable for the same.
Session Data: We automatically log generic information about your computer's connection to the Internet, which we call 'session data', that is anonymous and not linked to any personal information. Session data consists of things such as IP address, operating system and type of browser software being used, and the activities conducted by the user while on a symphonyX platform. We collect session data because it helps us analyze data such as what items visitors are likely to click on most, the way visitors are clicking through the site, how many visitors are surfing to various pages on the site, for how long visitors to the site are staying, and how often they are visiting. It also helps us diagnose problems with our servers and lets us better administer our systems.
Cookies: Cookies are small files placed on your hard drive that assist us in providing our services. We offer certain features that are only available through the use of a "cookie". Cookies can also help us provide information that is targeted to your interests. Most cookies are "session cookies," meaning that they are automatically deleted from your hard drive at the end of a session. Additionally, you may encounter "cookies" or other similar devices on certain pages of the Site that are placed by third parties. For example, if you view a web page created by a user, there may be a "cookie" placed within that web page. We do not control the use of cookies by third parties.
Personal Information: The information we collect is not shared with or sold to others except under the certain circumstances and which your use of the Service is deemed to provide to us a valid consent. The information we receive about you or from you may be used by us or shared by us with our corporate affiliates, dealers, agents, vendors and other third parties to help process your request; to comply with any law, regulation, audit or court order; to help improve our website or the products or services we offer; for research; to better understand our customers' needs; to develop new offerings; and to alert you to new products and services (of us or our business associates) in which you may be interested. We may also combine information you provide us with information about you that is available to us internally or from other sources in order to better serve you. We may be required to share the above information with government authorities and agencies for the purposes of verification of identity or for prevention, detection, investigation including cyber incidents, prosecution and punishment of offences. We do not share, sell, trade or rent your personal information to third parties for unknown reasons. Whenever we transfer personal information to other third parties in the course of sharing information as set out above, we will ensure that the information is transferred in accordance with this Privacy Notice and as permitted by the applicable laws including but not limited to Information Technology Act, 2000 and the rules framed there under.
Governing Law and Jurisdiction: These terms and conditions shall be governed by and construed in accordance with the laws of India.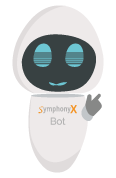 Still have questions? Download our e-Brochure or contact us for further details